The payments giant Visa has deepened its commitment to supporting the crypto ecosystem by establishing partnerships with over 60 leading crypto platforms to make it easier for its consumers to spend digital currencies. The partnerships include well-known platforms such as FTX, Blockfi, Crypto.com, Coinbase, and Binance, according to a Bitcoin.com article.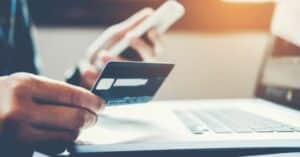 The aim is "to launch card programs that make it easy for consumers to convert and spend digital currency at 80 million merchant locations worldwide."
With these new crypto-linked cards it is easy for consumers to convert and spend digital currencies without coffee shops, dry cleaners, grocery stores or other merchants needing to directly accept crypto at checkout. All of the transactions from crypto to fiat happen instantly and behind the scenes, making crypto payments as easy as any other credit card payment.
In an interview with NDTV, published Monday, Cuy Sheffield – head of crypto at Visa- spoke about the company's efforts in the crypto space, mentioning that "the scale and scope of our work in crypto has grown dramatically,". He went on to say that "The number of people cross-functionally at Visa working on crypto in some capacity is now in the hundreds — up from just a handful of employees." In addition, Visa has almost doubled the number of partnerships with crypto companies in the last 18 months. At DeFi Consulting Group we are increasingly seeing family offices and other institutions establishing crypto divisions and forming partnerships in the space.
As part of its efforts to support the crypto ecosystem, the payments giant also started offering crypto consulting services in early December.
Visa isn't the only payment company delving into the crypto space, with competitor Mastercard having partnered with crypto platform Bakkt earlier this year to expand its crypto-related products and services.
At DeFi Consulting Group, we specialize in consulting family offices and other financial institutions on navigating the Crypto and Decentralized Finance space. Reach out to our team for guidance on how to effectively approach this field.
Click here to view the original news article.
Follow us and stay updated with the latest news through our LinkedIn Page too: DeFi Consulting Group