According to an article in the Gulf News, the United Arab Emirates have recently taken a momentous step forward in supporting the region's digital asset adoption; The Securities and Commodities Authority (SCA) and the Dubai World Trade Centre Authority (DWTCA) signed an agreement on Wednesday officially allowing crypto asset trading for companies based within the DWTCA free zone.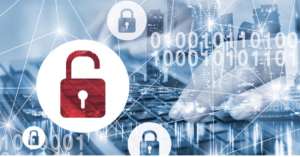 Retail Investor demand for crypto trading services has soared in the Middle East: "Cryptocurrency adoption in the Middle East is higher than it's ever been – user signups have also soared, effectively doubling our platform's user base in the last six months", says Srinu Chowhan, Vice-President of Marketing & Growth at BitOasis – MENA's leading Crypto Trading platform.
But while growth in the digital assets and defi sectors has been booming in the last two years, it remained somewhat dampened by regulatory barriers and uncertainty, especially in relation to institutional investors. This agreement between the SCA and DWTCA will provide a valuable framework for future regulations of the digital asset space, thus mitigating some of the uncertainties associated with the space and further fueling adoption.
"With growth comes regulation – It is a necessary stage of development for the sector, and the recent and ongoing regulatory changes are significant", says Terry Culver, CEO of Matrix – an Abu Dhabi Global Market-registered Crypto trading platform.
Under the new agreement, the SCA will be responsible for the regulatory oversight of crypto activities including issuance, listing, offering and trading of the assets, as well as the necessary financial licenses within the limits of the DWTCA economic free zone.
This step taken by the UAE could pave the way forward for more institutional adoption of digital assets by setting a regulatory standard for other nations to follow, thereby fueling growth and adoption of the crypto space on an institutional, national and, ultimately, global scale.
At DeFi consulting Group, we specialize in helping institutions understand and gain access to Digital Assets and Decentralized Finance. Reach out to our team for guidance on how to effectively approach this space.
Click to view the original news articles: Article 1 & Article 2
Follow us and stay updated with the latest news through our LinkedIn Page too: DeFi Consulting Group