U.S. Bank, America's fifth largest retail bank, has launched a Crypto custody service for its institutional investors. The move comes on the back of rising institutional demand and further signals the increasing acceptance of cryptocurrencies as a legitimate asset class amongst established financial players.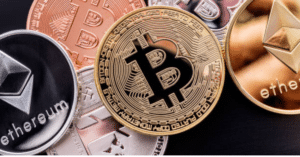 The bank announced on Tuesday last week that its crypto custody services are now available to its Global Fund Services clients. The services are designed for institutional investment managers with private funds in the U.S. or Cayman Islands who would benefit from a safekeeping solution for Bitcoin.
According to a CNBC article, U.S. Bank is partnering with New York Digital Investment Group (NYDIG) – a Bitcoin-focused technology and financial services company – to provide custody services for Bitcoin (BTC), Bitcoin Cash (BTH) and Litecoin (LTC), with plans to roll out other coins, like Ether (ETH), soon.
In a U.S. Bank news release, Gunjan Kedia, Vice Chair, U.S. Bank Wealth Management and Investment Services, commented that "Investor interest in cryptocurrency and demand from our fund services clients have grown strongly over the last few years," and "Our fund and institutional custody clients have accelerated their plans to offer cryptocurrency".
U.S. Bank isn't the first mover in the market to offer crypto custody services, with other major players including Bank of New York Mellon, State Street and Northern Trust all announcing plans to custody digital assets in response to increasing demand from institutional clients.
At DeFi Consulting Group, we specialize in helping institutions understand and gain access to Cryptocurrencies and Decentralized Finance. Reach out to our team for guidance on how to effectively approach this space.
Click here to view the original articles:
Follow us and stay updated with the latest news through our LinkedIn Page too: DeFi Consulting Group