The Fantom Foundation has announced that it will be partnering with OJSC Orienbank – one of Tajikistan's largest banks – to build and trial the E-SOM, the digitized version of the Tajikistani Somoni.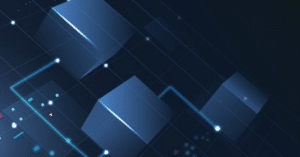 Fantom is a highly scalable, high-performance and secure smart-contract blockchain platform designed to overcome the limitations of previous generation blockchain platforms. As such, it is well positioned to provide the transformative technologies needed for governments seeking to transition to the digital economy.
Fantom and Orienbank will work together with the Tajikistan National Bank to develop commercial and retail payment networks for the E-SOM. The project will also include a low-fee foreign exchange with simple Fiat on- and off-ramp; this can be achieved through the integration of developer Andre Cronje's Iron Bank protocol – based on a paradigm-shifting protocol-to-protocol lending platform and liquidity backstop for the entire DeFi ecosystem.
Ultimately, Fantom, Orienbank and the National Bank of Tajikistan are planning for a full, nationwide rollout of the CBDC once the trial has proved to be successful and refinements have been made.
Discussions around CBDCs are growing around the world, as the benefits of digital currencies become clearer, especially for nations with large portions of financially underserved citizens. CBDC's can greatly increase financial inclusion, making financial services accessible to underbanked populations. Furthermore, the connectivity offered by Fantom's product also allows financial institutions to extend services like micro-loans to underserved areas.
Overall, Fantom provides the reliability, security and scalability that intensive digital currency applications require. This momentous project signals Fantom's emergence as a major player in blockchain projects designed for CBDC solutions and the company is well-positioned to continue transforming the digital payment ecosystem around the globe.
At DeFi Consulting Group, we specialize in helping institutions and governments understand and gain access to Cryptocurrencies, Digital Assets and Decentralized Finance. Reach out to our team for guidance on how to effectively approach this space.
Click here to view the original news article.
Follow us and stay updated with the latest news through our LinkedIn Page too: DeFi Consulting Group